Need to Reduce Your Vehicle Loan Rate or Payment?

Get $50 When You Open a Checking Account!

2015 College Scholarship Program

Open a new Home Equity Line! Take Advantage Before Rates Go Up!!

Enterprise: Where Great Vehicles Meet Great Prices

---
Need to Reduce Your Vehicle Loan Rate or Payment?
Refinance with LMFCU and get a $25 Visa Gift Card!*
Rates for 2014 & 2015 models are as low as 1.99% APR
Rates for 2013 and older models are as low as 2.24% APR

You may apply for a loan by telephone or online at lmfcu.com
Sign your loan documents using a secure e-signature.
New loans are disbursed by Federal Express, no charge.

Vehicles as old as the 2002 model year are eligible.
Borrow up to 105% of the value of your vehicle.
Repayment terms as long as 6-years.


APR = Annual Percentage Rate. *Minimum loan of $10,000 required. Other restrictions
apply.Interest rates, repay terms, loan-to-values and eligibility for financing of older
models are based on credit and other criteria.
---
Get $50 When You Open a Checking Account!
New Year's Resolution - Move My Checking Account!
Tired Of Paying Fees To Your Bank?
Switch Your Checking To LM Federal!
Get a $50 Cash Reward* by Opening a New Checking Account

We offer several no-fee checking accounts, including "free checking" that offers no monthly fee and no minimum balance requirement. LMFCU free checking includes the following:
No minimum balance or monthly service fee

No limit on check writing & your 1st order of checks are FREE

Surcharge-free ATM withdrawals at over 30,000 Co-op network ATMs

Up to 12 free foreign ATM withdrawals per month

Free use of Online Banking and Internet Bill Pay

Mobile banking and eStatements are also available
For more information, visit or call the office, or go to lmfcu.com.
You may open a new checking account in-person or by telephone.

* Direct Deposit is defined as an ACH deposit from the member's employer of at least $100 per week (or equivalent). Incentive will be deposited once the first direct deposit is posted and confirmed. Checking and Visa Check Cards are subject to approval. Cash bonus will be subtracted from the account if it is closed within 90 days of opening. Promotion Expires 03/31/2015.
---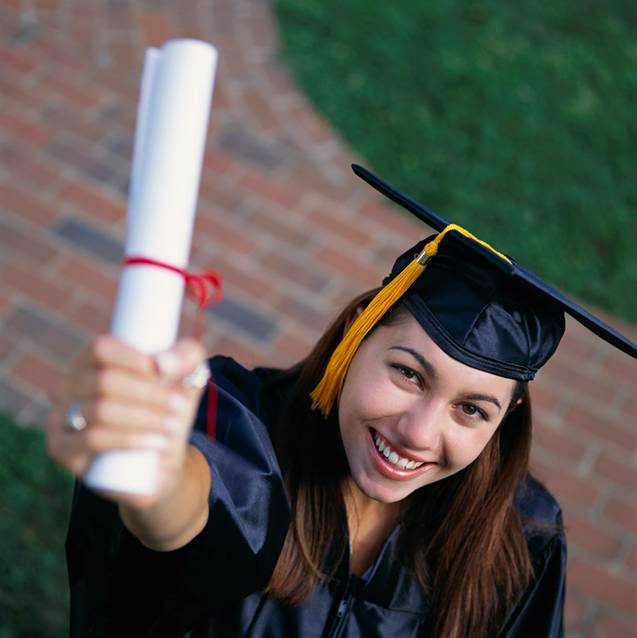 Are you or a family member headed off to college or trade school in 2015? The $12,000 Credit Union College Scholarship Program for 2015 is underway now! College-bound members are eligible to apply for one of ten $1,000 essay-based scholarships; one $1,000 video-based scholarship; and/or one $1,000 photo-based scholarship. And, yes, you may apply in all three categories!

All applicants who apply will receive a $20 Visa Gift Card for their submission!!

This year's essay and video topic: "You are talking with a friend. Explain to them the value of credit union membership."

Deadline for applications is March 31, 2015. Awards will be announced in May 2015

Click here for more information and how to apply

---
Reduce My Home Equity Loan Rate or Payment

Perform Home Improvements or Upgrades

Consolidate Bills or Lower My Payments
Open a new Home Equity Line! Take advantage before rates go up!!
Home Equity Lines:
Introductory rate of 1.99% APR*,
no closing costs**, low minumum
monthly payments of only $5.80 per
$1,000 borrowed.
A line of credit is perfect for those who need
continued access to funds for any purpose
over an extended period of time. Ongoing
rates are as low as Prime minus 3/4%.
There are no application fees or closing
costs (subject to restrictions*). The ongoing
minimum rate is only 3.5% APR

Fixed Rate Home Equity Loans:
Rates as low as
3.84% APR (5-Years)
4.34% APR (7-Years)
5.39% APR (10-years)
No closing costs**
There are no points or application fees.
Fixed Rate Home Equity loans are ideal for bill
consolidations,refinances, and home improvements.
The rate and payment never change.


To qualify for the 1.99% introductory rate your home equity line of credit application must be received by 3/31/2015 and your line must be settled by 4/14/2015.
---
Apply for a loan in as little as 15 minutes:

• Online by visiting www.lmfcu.com
•
By phone: weekdays 9 am - 6 pm EST

(Fridays until 7 pm)
•
In person with an experienced loan specialist, t

he process is simple!


Applications are reviewed within one day. Your home appraisal is then ordered (if required); results are received in less than a week. Settlements are held at the Credit Union office,by meeting our mobile settlement officer, or at the office of a title company in your area.
APR = Annual Percentage Rate.

*Available for the first 4 months. **Certain restrictions apply. Loan application must be received by 12/31/2014. Loan must be the 1st or 2nd lien on the property and must be secured by your primary residence in MD, DC, PA, DE or VA. Rates are subject to change without notice. Minimum line of $20,000 required to qualify for the closing cost waiver.
---
Maryland Locations: Timonium (866) 832-0969, Glen Burnie (888) 287-6516, Lanham (888) 227-9289, Rockville (888) 227-9313
Click here
to visit the Enterprise Car Sales website.

Used vehicles previously part of Enterprise short-term rental and lease fleet or purchase by Enterprise from other sources, including auto auctions, with previous use possibly short-term rental, lease or other.
* Restrictions apply, for details see an Enterprise Car Sales Manager.