Recent News & Notes
---
Winter 2015 "Your Money" Newsletter
Printer Friendly Version: Winter 2015 "Your Money"
In This Issue:
---
We have a loan for you!
You may apply for a loan online, by telephone

or in-person.

Loans are typically approved within 2-hours

or by the next business morning.

Loan agreements may be signed by secure

e-signature using your PC, tablet, smart


phone or other device.

New loans are disbursed by Federal Express

or electronic transfer.

Home equity loans are settled at our office or

at a location convenient to you.
---
Need to Reduce Your Vehicle Loan Rate or Payment?
Refinance with LMFCU and get a $25 Visa Gift Card!*
Rates for 2014 & 2015 models are as low as 1.99% APR
Rates for 2013 and older models are as low as 2.24% APR

You may apply for a loan by telephone or online at lmfcu.com
Sign your loan documents using a secure e-signature.

New loans are disbursed by Federal Express, no charge.
Vehicles as old as the 2002 model year are eligible.

Borrow up to 105% of the value of your vehicle.
Repayment terms as long as 6-years.



APR = Annual Percentage Rate. *Minimum loan of $10,000 required. Other restrictions

apply.Interest rate
s, repay terms, loan-to-values and eligibility for financing of older
models are based on credit and other criteria.
---
Get $50 When You Open a Checking Account!
New Year's Resolution - Move My Checking Account!
Tired Of Paying Fees To Your Bank?
Switch Your Checking To LM Federal!
Get a $50 Cash Reward* by Opening a New Checking Account

We offer several no-fee checking accounts, including "free checking" that offers no monthly fee and no minimum balance requirement. LMFCU free checking includes the following:
No minimum balance or monthly service fee

No limit on check writing & your 1st order of checks are FREE

Surcharge-free ATM withdrawals at over 30,000 Co-op network ATMs

Up to 12 free foreign ATM withdrawals per month

Free use of Online Banking and Internet Bill Pay

Mobile banking and eStatements are also available
For more information, visit or call the office, or go to lmfcu.com.
You may open a new checking account in-person or by telephone.

* Direct Deposit is defined as an ACH deposit from the member's employer of at least $100 per week (or equivalent). Incentive will be deposited once the first direct deposit is posted and confirmed. Checking and Visa Check Cards are subject to approval. Cash bonus will be subtracted from the account if it is closed within 90 days of opening. Promotion Expires 03/31/2015.
---
Mobile banking available with a mobile app

eStatements are available

Account transfers are posted IMMEDIATELY!

Account balances are always up-to-the-minute!

Easy self-service option to reset your login ID and security code (password)

Extensive text and e-mail account alerts

Link other accounts to your main account number
Enrolling is easy! Select the "New Online Banking" link on the right column of lmfcu.com.
Any member may use New Online Banking (no checking account required!)
Click on the "Enroll Online" option in the left column, follow the enrollment instructions and your access is immediately activated!
---
2015 College Scholarship Program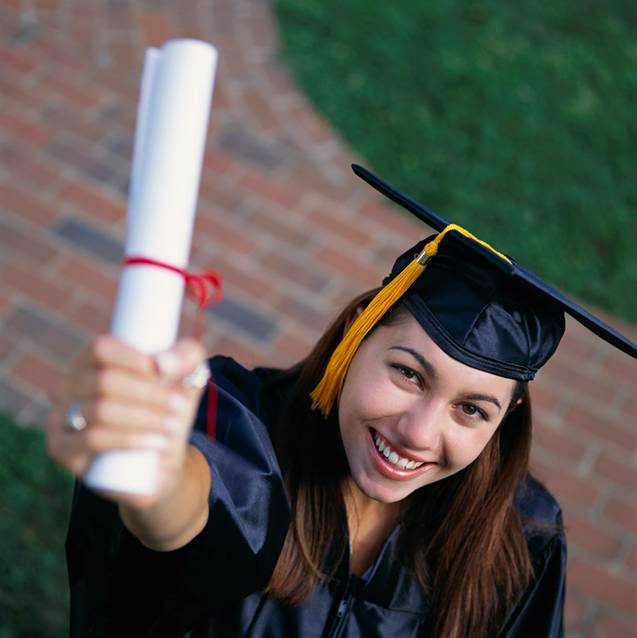 Are you headed off to college or trade school in 2015? LMFCU is pleased to
announce a college scholarship opportunity to make it easier for you to meet tuition costs. The $12,000 Credit Union College Scholarship Program for 2015 is underway now! College-bound members are eligible to apply for one of ten $1,000 essay-based scholarships; one $1,000 video-based scholarship; and/or one $1,000 photo-based scholarship. And, yes, you may apply in all three categories!

All applicants who apply will receive a $20 Visa Gift Card for their submission!!

This year's essay and video topic: "You are talking with a friend. Explain to them the value of credit union membership."

Deadline for applications is March 31, 2015. Awards will be announced in May 2015

Click here for more information and how to apply
---
We Have What You Need
For The 2014 Tax Season!

Hold Onto That Account Statement

The enclosed statement lists the end of year
dividend (savings interest) and loan interest amounts paid during 2014. Be sure to keep your account statement with your other financial
records. If you earned $10 or more in dividends, a form 1099-INT will be sent shortly. Form 1098 will be sent if you paid $600 or more in mortgage loan interest, and forms 5498 and 1099-R for various IRA account activity. You may also access this
information by contacting one of our Member
Service Representatives

Tax Refund? Direct Deposit To Your Account

If you are entitled to a refund of state and/or
federal income tax, you have the option of having your refund sent electronically to your LM Federal account. Use direct deposit to get your refund
faster! Your deposit is more secure – there is no check to get lost or delayed in the mail. It's also more convenient since you won't need to visit the Credit Union to deposit your check.
LM Federal's routing number is 252076390.
Your account number is your standard four or five digit member account number. Deposits may be made to your primary share/savings or checking account.

Discount on Tax Preparation

With TurboTax® and LMFCU, it's easy to do your own taxes.
TurboTax coaches you every step of the way to the biggest refund you deserve, automatically double checking as you go. LMFCU members can now prepare, print and e-file simple federal tax returns FREE with TurboTax Federal Free Edition. Click here for details.

Looking for Tax Deductions? Consider an IRA!

LM Federal offers Traditional IRAs, Roth IRAs and the Coverdell Educational Savings Accounts to meet your individual retirement needs. All are available as Certificates, Money Markets or Share accounts. You may transfer funds from other IRA accounts or from any Qualified Retirement Plan (including 401k plans) to an LM Federal IRA. Plus, there are no annual maintenance fees! Regular IRA contributions may be made by payroll deduction, the mail, or in person.Traditional IRA: Contributions to a Traditional IRA may be tax deductible. You have until Wednesday, April 15, 2015 to make contributions towards the 2014 tax year! Plus, your earnings grow tax deferred!

Important IRS Contact Information:
Web address: www.irs.gov
Tax Forms: 800-829-3676
Recorded Tax Info: 800-829-4477
Refund Status: 800-829-4477
Tax Help Line: 800-829-1040
Refund Hotline: 800-829-1954
Baltimore Area Office: 410-962-7969
Maryland Comptroller: 1-800-MD-Taxes or 410-260-7980


---
Credit Union Difference

LMFCU provides new and used vehicle Guaranteed Auto Protection (GAP) services at a cost that's often a lot lower than dealer prices. Our GAP Plus fee is only $329 - many dealers charge as much as $799. GAP provides protection should your vehicle be declared a total loss due to an accident or other event. GAP will pay the difference between your loan balance and the payment made by your auto insurance company. A $1,000 bonus payment is also provided if you finance your replacement vehicle with LMFCU (restrictions apply).
---


Introductory rate of 1.99% APR*
No closing costs**
Low minimum monthly payments of only $5.80 per $1,000 borrowed.
Ongoing access with convenient check writing

A line of credit is perfect for those who need continued access to funds for any purpose over an extended period of time. Ongoing rates are as low as Prime
minus 3/4%. There are no application fees or closing costs (subject to restrictions*). The ongoing minimum rate is only 3.5% APR.

Call (800) 410-0501 for additional information or to apply for a loan.
APR = Annual Percentage Rate. *Available for the first 4 months.
**
Certain restrictions apply. Loan application must be received by 3/31/2015; Loan must be settled by 4/14/2015 and must be the 1st or 2nd lien on the property and must be secured by your primary residence in MD, DC, PA, DE or VA. Rates are subject to change without notice.
---
Annual Johns Hopkins Children's Center Fund Raising

We wanted to thank the many members who made a small donation to the
Hopkins Children's Center during our December donation drive. The total
donation amount was $776.00, which included a match by the Credit Union.
We encourage everyone to consider making a donation to this great organization.
---

Family & Children's Accounts


Any member of your family may also open their own LM Federal membership. This includes your children, parents, brothers, sisters, grandparents, grandchildren, aunts, uncles, nieces and nephews, etc.Those living within the same household of an existing Credit Union member may also open their own membership.
---