Recent News & Notes
---
Fall 2014 "Your Money" Newsletter
Printer Friendly Version: Fall 2014 "Your Money"
In This Issue:
---

Not Happy With Your Bank Checking Account??
Get a Free Orioles or Ravens gift or a $30 gift card when you open a new checking account
(restrictions apply*).
LMFCU Checking Accounts include the following:

Free checking: No minimum balance or monthly service fee

Convenient Visa check card for purchases and ATM withdrawals

Surcharge-free ATM access at over 30,000 Co-op network ATMs

Up to 12 free foreign ATM withdrawals per month

Free use of Online Banking and Internet Bill Pay

Mobile banking and eStatements are also available

Free initial order of checks

Overdraft protection from savings and/or an overdraft loan

Open a new account in-person or by telephone.

Contact a New Accounts Specialist by calling (800) 410-0501.
* Direct deposit of net payroll and a Visa Check Card are required. Existing LMFCU checking account joint owners not eligible. Minimum direct deposit of $500 monthly. Minimum usage requirement also applies. Checking and Visa Check Card are subject to approval. Gift will be provided when the direct deposit is confirmed. Value of gift will be subtracted from account if account is closed within 90 days of opening. Offer expires 12/31/2014.
---
In about 20-minutes we will ask you a few questions, pull your credit report, and will:
Review your credit report and credit score

Provide recommendations on how to improve your credit score

Provide recommendations on lowering your payments and consolidating or refinancing existing debt.


To get your credit check-up visit our office or call 800-410-0501 and speak to a Loan Specialist

---
New auto rates as low as 1.99% APR* (For 2014-2015 Models)

Used auto rates as low as 2.24% APR*

Get a 0.10% rate discount if you apply online at lmfcu.com

100% financing is available*

Finance back through the 2002 model year*

Get pre-approved for your loan

Use Autodraft to create your loan at the dealer

Extended warranties with no deductible!

Refinance, private party and lease buyout loans available

Sign your documents by secure e-signature
*
APR = Annual Percentage Rate. Rates are based on the applicant's credit, vehicle age and other factors. Rates quoted assume a 5-year repayment term, credit score of 730+ and automatic repayment.


---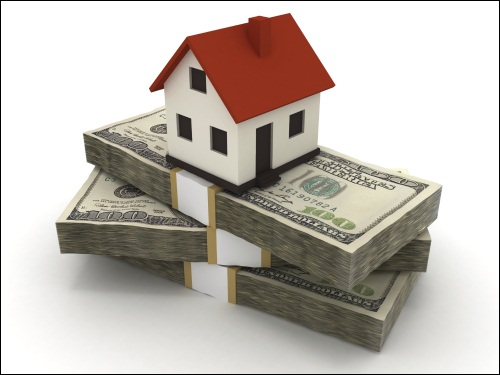 Open a new home equity line and get an introductory rate of 1.99%* APR!
Option to avoid closing costs*
Low monthly payment of only $5.80 per $1,000 borrowed
A line of credit is perfect for those who need continued access to funds over an extended period of time.

The Process is Simple!

Applications are reviewed within a day. Your home appraisal is then ordered (if required); results are received in less than a week. Your settlement date is then scheduled, typically within one week. For Maryland residents, settlements are held at the Credit Union office or by meeting our mobile settlement officer at a location convenient to you. For DC, VA, DE and PA residents, the settlement is held at the office of a local title company. Click here for additional Home Equity info.

* Certain restrictions apply. Loan application must be received by December 31, 2014. Loan must be the 1st or 2nd lien on the property and must be secured by your primary residence in MD, DC, PA, DE or VA. Rates are subject to change without notice. Introductory rate available for the first four months after opening. Payment example based on a 20-year amortization at 3.5% APR. APR= Annual Percentage Rate
NMLS ID# 408903
---
---
---
Check Withdrawal Fee
Effective October 1st you may withdraw additional checks subject to a $5 per check fee. This fee does not apply to checks written against your checking, money market, or home equity checking accounts. Also excluded, are internet bill payments, check payments or any checks associated with a loan disbursal.

The check must still be paid to either yourself or yourself and a third party. An example is if you wanted to come to the office and get 2 checks, one payable to yourself and another to yourself and BGE. Previously, you could only get one check per day. Effective October 1st, you will now be permitted to get both, just one with a $5 fee If you have any additional questions or wish to request a check, don't hesitate to call us at (410) 687-5240.


---
Don't forget that if your share/savings account balance is less than $100.00, has not had activity in 1-year, and does not have any other type of active relationship on that account (loan, club or checking account, etc.), that a$3 quarterly dormant account fee will be charged to your account. To avoid this fee we recommend that you consider expanding your relationship with LMFCU by taking a loan, opening a checking or other deposit account, or raising your account balance to $100.00.


---
Enterprise: Holiday Season Celebration!
Maryland Locations: Cockeysville (866) 832-0969, Glen Burnie (888) 287-6516, Lanham (888) 227-9289, Rockville (888) 227-9313
Click here
to visit the Enterprise Car Sales website.

Used vehicles previously part of Enterprise short-term rental and lease fleet or purchase by Enterprise from other sources, including auto auctions, with previous use possibly short-term rental, lease or other.
* Restrictions apply, for details see an Enterprise Car Sales Manager.